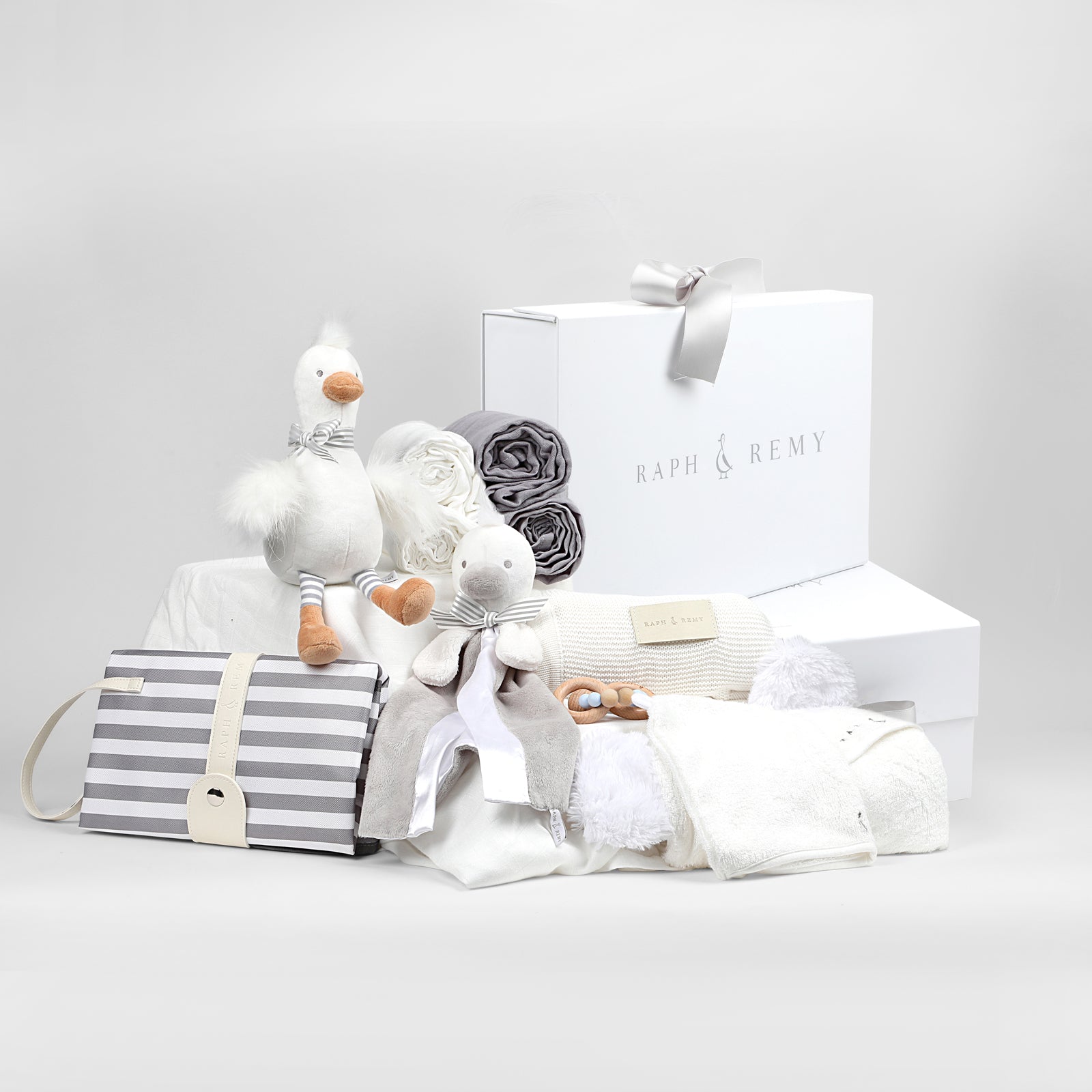 Don't Just Take Our Word For It
The Perfect Gift
Zita W, China
May 13, 2020
"Perfect gift to a new mum, it has all the essentials you'll need for a newborn."
Superb Quality!
Sheree L, Australia
June 26, 2021
"Absolutely gorgeous products! The quality is superb. I got this set for a new mum-to-be and could not be happier. The ordering process & delivery to Australia was extremely simple and the packaging of the products is divine. Will definitely be back!"
Eco-Friendly!
Helena S, UK
December 5, 2020
"Having had my own baby recently, I know these products are perfect - beautiful, eco-friendly and useful! The buying process is super easy and it's being shipped to Australia for me, just in time for the arrival of our nephew. Absolutely love this brand!"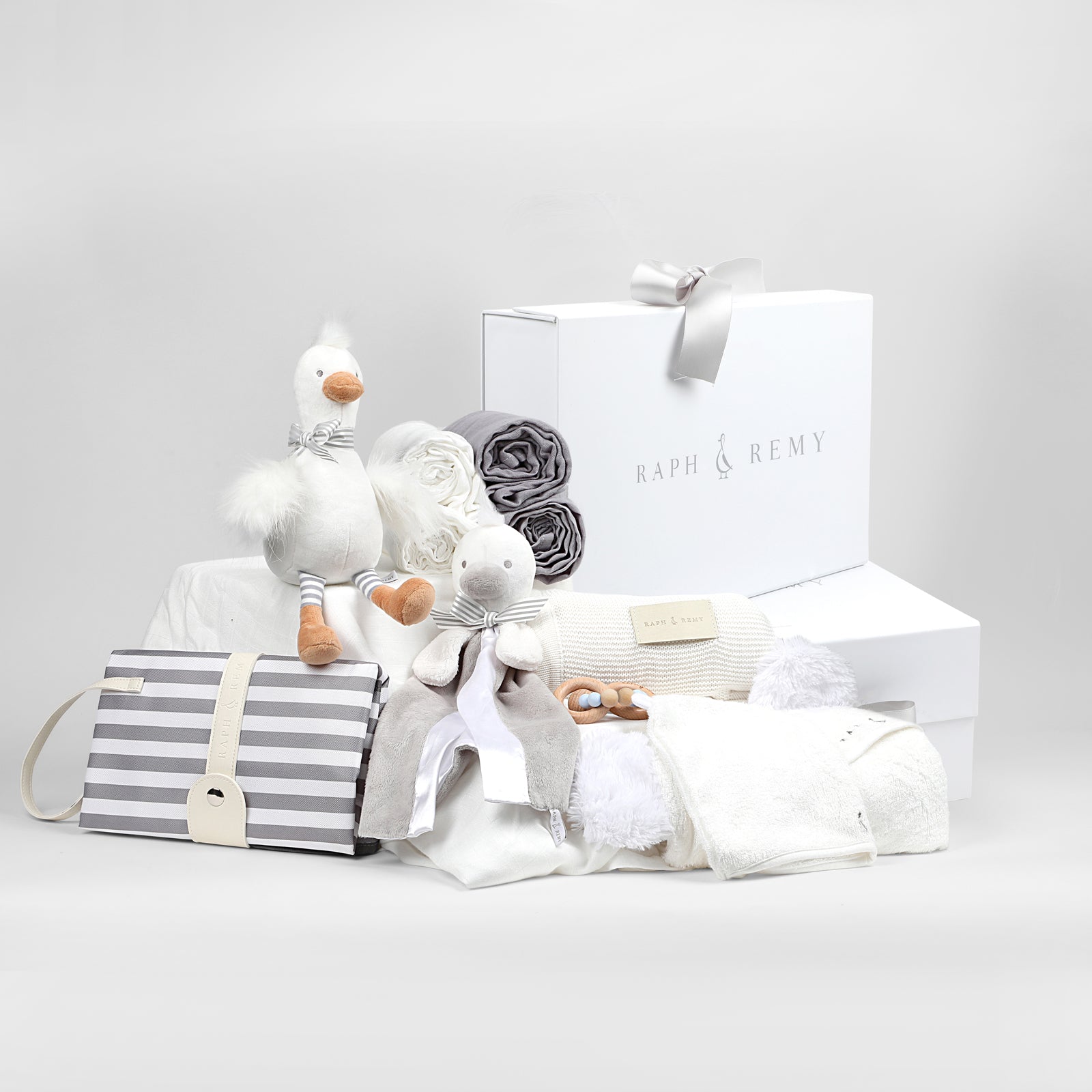 DONT JUST TAKE OUR WORD FOR IT
WOW, Moment
Kimberly L, Singapore
March 24, 2021
"I was really impressed with the arrival of my gifts. They were packaged so beautifully and really feel like a luxury product. You definitely get that WOW moment when opening! "
Love The Personalisation!
Sheila S, Singapore
October 1, 2020
"I love RAPH&REMY! This entire box is all customised with Layla's name! I love them!"
Best Gift We Received
Jazz R, Singapore
September 9, 2021
"Just wanna say that this entire R&R box is one of the best gifts we've received because we wouldn't have prioritised buying any of these (very practical) items!!"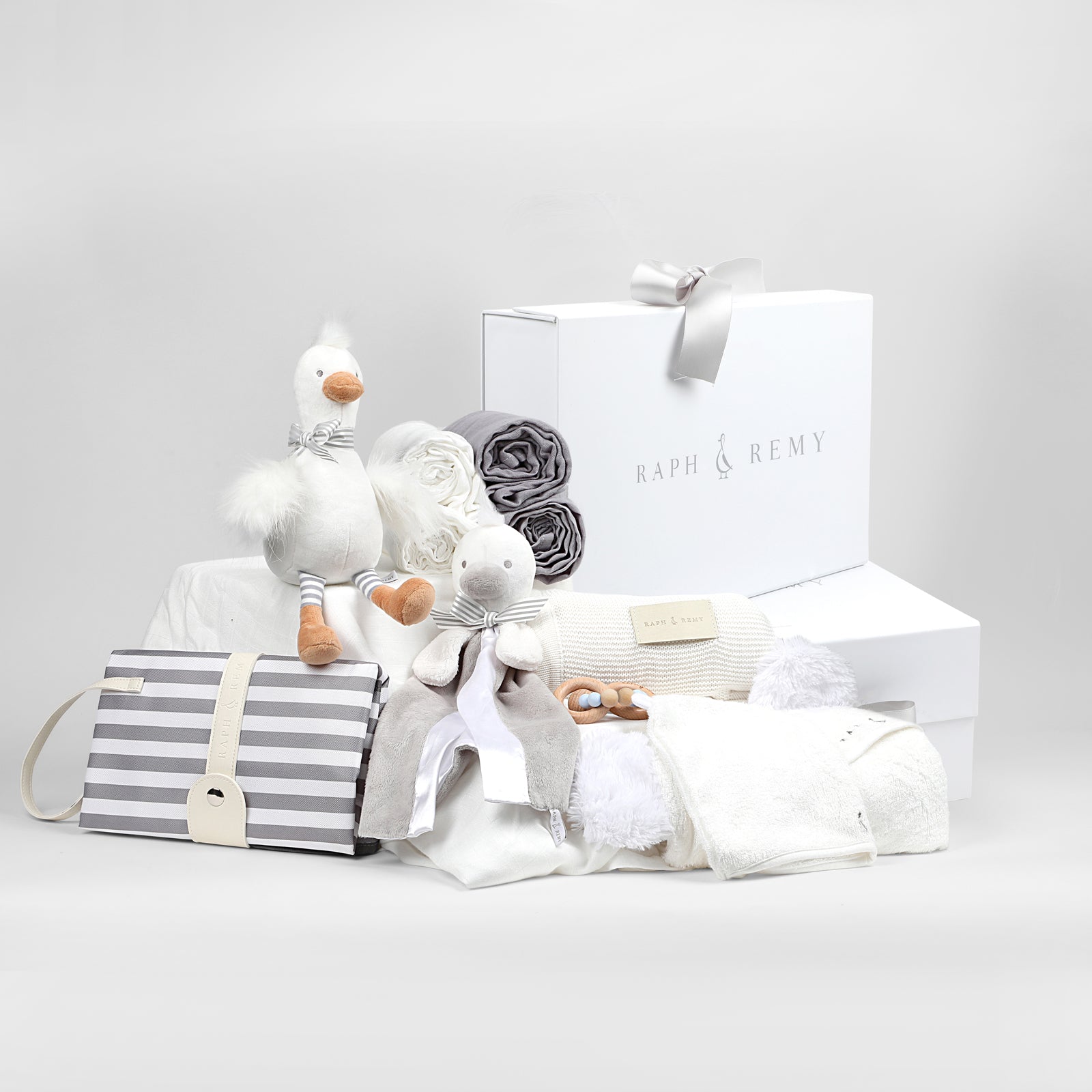 DONT JUST TAKE OUR WORD FOR IT
The Perfect Start
Dewi L, Singapore
January 17, 2020
"The most luxurious baby box ever! Beautifully wrapped and packaged, carefully curated and selected baby goodies which will give a new mom and her newborn the perfect start in their journey."
Exclusive Experience
Kriti G, Singapore
May 31, 2021
"I received so many customised presents when my babies were born but none came close to the exclusive experience that R&R brings when you unbox a package. The quality of each item is top-notch. When I gifted this to my best friend I wanted her to open it in front of me cuz I wanted to see how she felt unboxing it! Every little detail is a delight." 
Excellent Customer Service
Harriette W, Singapore
July 24, 2022
"Beautiful products, meticulously wrapped with excellent customer service. Truly hassle free online shopping experience."